03 Nov 2013
6 Free Microsoft Office Alternate for PC
Microsoft Office is the most popular Windows program that is often used by computer users, whether for business, school, or other things. Unfortunately this program is not built-in to Windows like notepad or wordpad. You have to spend extra money to get this program. But don't worry if you don't want to spend your money for this program (for any reason) then there are some alternate program for your PC. Most of them is for editing document like Microsoft Word.

Below 6 free Microsoft Office Alternate The list is in alphabet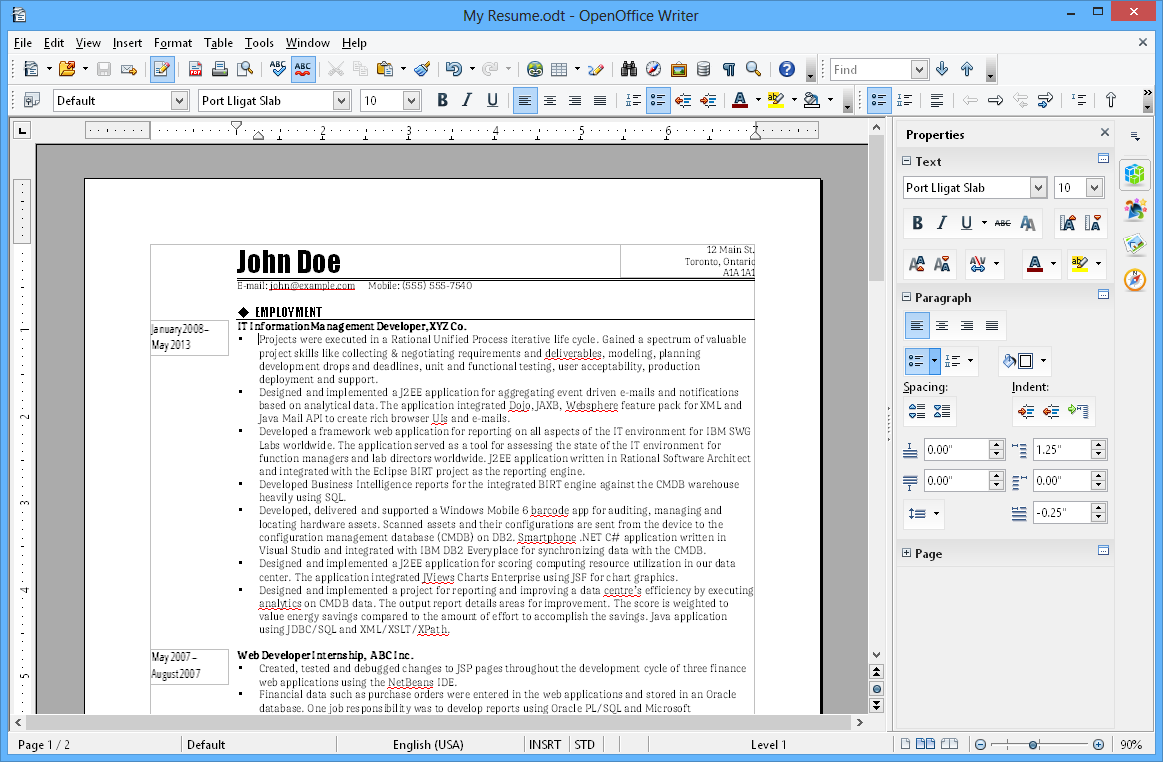 Credit: openoffice.org
Apache OpenOffice (it was Open Office) is open source office software suite for word processing, spreadsheets, presentations, graphics, databases and more. It stores all your data in an international open standard format and can also read and write files from other common office software packages. It can also read and save Microsoft Word documents so you don't have to sweat over any compatibility issues. Apache OpenOffice is free and suitable for many platforms including Linux (Ubuntu), Mac and Windows.
OS: Linux, Macintosh, Windows
Credit: cnet.org
Kingsoft Office Suite Free is free office suite that consist free word processor, spreadsheet program and presentation maker. This software comes with many innovative features like a paragraph adjustment tool, multiple tabbed feature, Office to PDF converter, automatic spell checking and word count features. Kingsoft Office also support DOCX/DOTX/DOCM/DOTM.
OS: Linux, Windows
Credit: wikipedia.org
LibreOffice an office suite that parted ways with Apache OpenOffice back in 2010. It uses the same underlying source code under the hood, features the same basic productivity tools as Apache OpenOffice. The major difference is the increased amount of development the Document Foundation has poured into the LibreOffice software over the years. LibreOffice showcases a few more advanced features, such as a Wiki publisher, and offers greater functionality given the available extensions and customization options. The software can install on flash drive or SD Card too, so you can bring this program everywhere.
OS: Linux, Macintosh, Windows
Credit: neooffice.org
NeoOffice is a full-featured set of office applications (including word processing, spreadsheet, and presentation programs) for Mac OS X based on OpenOffice.org office suite. NeoOffice has integrated dozens of native Mac features and can import, edit, and exchange files with other popular office programs such as Microsoft Office.
Please note that free version is for viewing only.
OS: Macintosh
Credit: freeoffice.com
Softmaker FreeOffice is a free version of Softmaker Office 2012. This office suite consist TextMaker (word processor), PlanMaker, (spreadsheet), and Presentation. It support to Microsoft Office and Open Office format type and also Softmaker FreeOffice. Softmaker FreeOffice offers a simple, easy to use, basic featured solution that will run comfortably on slower computers and won't use a great deal of space and resources.
OS: Linux, Windows
Credit: ssuitesoft.com
SSuite Office – Excalibur Release is a free productivity suite bundles a word processor, spreadsheet, PDF creator, e-mail, Web browser, and lots of extras. It support Microsoft Office format but not docx or xlsx. You don't need to install Java or .net to use this product
OS: Windows
If you know another great Microsoft Office alternate, please share us using the comment form below